Racism in Australian Schools
Every day, one in five school students in Australia experience racism.
School is the predominant location for racism to occur among children, with the majority of perpetrators being other students (Centre for Multicultural Youth 2014.) The most common form is students telling other students they don't belong, manifesting through being called names / teased, being left out, or being spat on, pushed or hit (Killen, Mulvey, & Hitti, 2013; Priest et al 2014).
Racial discrimination in schools could impact learning, development, and achievement, reinstating the need for a renewed focus on systems and policies that perpetuate racism in institutions like schools now more than ever.
The School That Tried to End Racism
Hosted by Walkley award-winning journalist, Marc Fennell, The School That Tried to End Racism, explores a ground-breaking pilot program designed to provide school children with the tools to identify racial bias and make positive change. The documentary premiered on ABC TV and ABC iview.
An Introduction to discussing racism with children
Chances are that at some point you'll need to navigate conversations about race and racism with the children in your life. This is true whether you're a parent or guardian, a grandparent, an aunt or uncle, an au pair or other caregiver.
To make this easier, as well as more authentic and effective, All Together Now has partnered with the ABC series The School That Tried To End Racism to create this guide for adults having conversations with children about racism.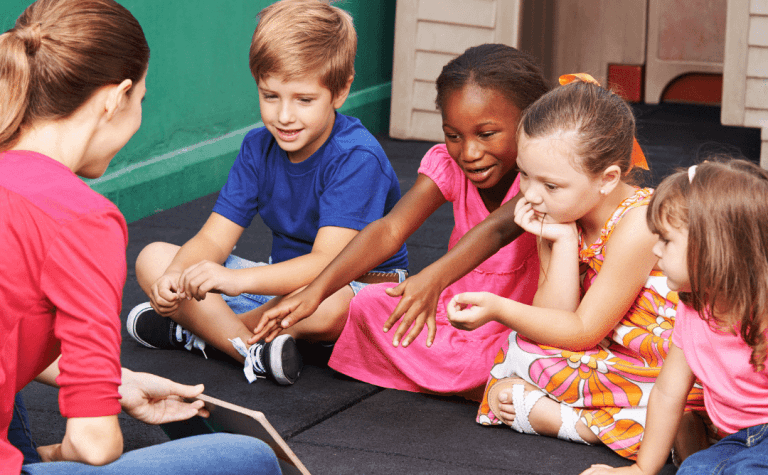 Everyday Racism App
A world-first mobile phone app, Everyday Racism is a game/education app, which challenges players to live a week in the life of an Aboriginal man, a Muslim woman, an Indian student or just yourself.
Available for the first time in Australia, Everyday Racism offers a journey to better understand racism by walking in the shoes of someone else for seven days.
It's an immersive experience where over the course of one week, you'll receive texts, tweets, images and videos that will challenge you and your assumptions. It will help you understand the importance of speaking up when you witness racism.
Seize this opportunity to experience what life can be like for ethnic and cultural minorities in Australia.
Tell Us What You Think
Take this short survey to help us understand the obstacles you face as parents and caregivers in having open and courageous conversations about race and racism.